Dhekelia Hash House Harriers 2022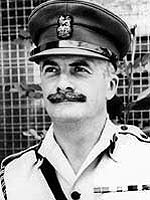 Dhekelia Hash DH3, January 30th 1967 founded by Ray Thornton, ex Kuching Hash Malasya.
In the spring of 1967, Brigadier Gris Davies Scourfield CBA, MC, DL deputy Commander British forces Cyprus district formed with Ray Thornton the first Hash in Cyprus at Dhekelia Garrison on the 30th January starting from the officers club at 16.30.
Dhekelia Hash welcomes all to join them every Wednesday to run or walk and lasts for approximately one hour. When we finish we enjoy a beer with a side dish of crisps/nuts and chat to whoever you like about whatever you want, we are a very social group.
The trail is laid in flour and/or chalk in the country side of mixed terrain.
Every week an email is sent to all members providing news and directions to the hash.
Current Hash fees/subs are €3,- per person.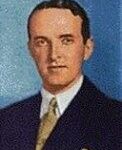 Albert Stephen Ignatius Gispert
The Hash House Harriers (abbreviated to HHH or H3) is an international group of non-competitive running, walking and drinking clubs.
Hashing originated 1938 in Kuala Lumper then in the Federated States (now Malaysia) when a group of British colonial officers and expatriates began meeting on Monday evenings to run, in a fashion patterned after the traditional British paperchase or "Hare and Hounds" to rid themselves of the excesses of the previous weekend.
After meeting for some months they were informed by the registrar of societies that as a group they would require a constitution and an official name.
A.S. Gispert suggested the name 'Hash House Harriers' after The Selangor Club Annex ,where the men where billeted, known as the 'Hash House' for its notoriously monotonous food.
Apart from the excitement of chasing the hare and finding the trail, Harriers reaching the end of the trail would be rewarded with beer and cigarettes .
At a hash one or more members (hares) lay a trail, which is then followed by the remainder of the group (the pack or hounds).
The trail periodically ends at a 'check' and the pack must find where it begins again, often trail includes false trails, shortcuts, dead ends, back checks and spots. These features are designed to keep the pack together regardless of fitness or age. At the last check, a run-in to the finish, a beer and a rest.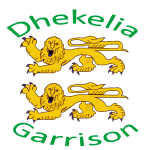 We are active every Wednesday regardless of the weather. In the winter we start at 16.00 and in the summer at 18.00.
You can walk or run. The distance is approx 4K for walkers and 8K for runners (about one hour of activity). You will need sensible walking/running footwear, water, sun cream and a hat. Each week will cost 3 euros which will buy you a drink and nibbles when we finish.
Our area is within approx 20k of Dhekelia. At the end you can chat to anyone about anything, we are a very social group.
Each week an email is sent out providing run venue and directions.
The management team is:
'On pres' – Ivan Mckeown
Hash Beer – Steve & Kevin
Hash Cash – Vikki Woollett (Richard Gaze: Deputy)
Hare Raiser – Mike Carroll
For further information how to join , contact:
Alan Tite
Mob: 97691388
Email: tite.alan@gmail.com